SIIT is proudly Indigenous
Founded in 1976 by grassroots Indigenous leaders looking for a better way to provide education and training to Indigenous people in Saskatchewan, SIIT has remained true to its roots. Over 40 years later SIIT remains 100% Indigenous governed with board members representing Saskatchewan's First Nations and Tribal Councils.
Indigenous culture is part of the fabric of SIIT and we remain committed to ensuring our operations and curriculum embrace Indigenous knowledge, traditions, and ceremonies. Our staff are encouraged to participate in ceremonies and cultural teachings throughout the year.
We value and respect the diversity of our staff and students!
The SIIT Total Rewards Package
SIIT offers a highly competitive benefits package that includes:
A defined contribution retirement plan with matching options up to 7.5%
Comprehensive health and dental benefits plan, including coverage for paramedical services, prescription medications, and vision care
Competitive life insurance and dependent life
Short and long term disability
Access to upgraded technology at all SIIT sites
SIIT leadership recognizes that our employees work hard to meet the goals and purpose of our Institute and supports a work life balance by offering shortened Fridays, summer hours and flex hours. Over the course of the year, these perks add up to over a week of extra time off to spend with family and friends!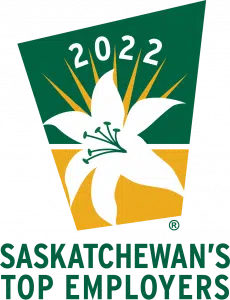 Saskatchewan Indian Institute of Technologies
Head Office
Suite 100-103A Packham Avenue
Asimakaniseekan Askiy Reserve
Saskatoon, SK S7N 4K4
306-244-4444