TRADES PATHWAY PROGRAMS
Agri-Food Processing
Micro Credential Program
To search and register for upcoming programs near you,
click here
.
Program Description
Are you an Indigenous youth (between the ages of 18 to 29) interested in the food processing industry? If so, the Agri-Food Processing Micro Credential may be your first step to a rewarding career in the AgriFood sector!
The Agri-Food Processing Micro Credential program focuses on the development of essential skills needed for the industry, and creates opportunities for interactions between students and food processing business leaders, Indigenous Elders, Chiefs and Councils, as well as other Indigenous Youth.
This program has an essential skills component and a micro credential component. Micro credentials are completed in small units of instruction that are tightly focused on a particular job and skill. Each unit is a stand-alone, and a certificate can be issued after each one.
This program includes a combination of in-class, online and hands on training. When challenging the micro credential component, the training will be online and evaluated on the job site.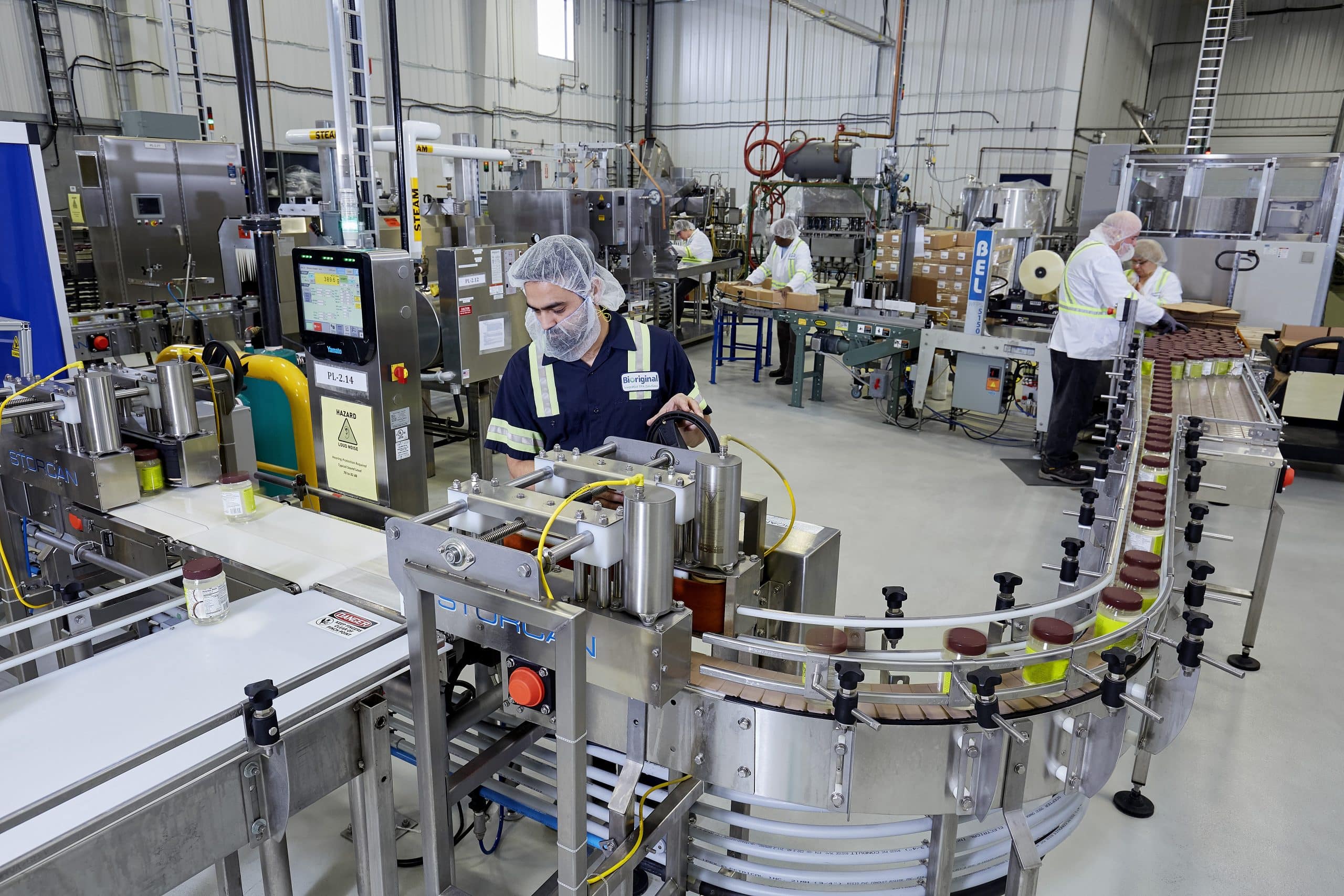 Admission Requirements
Age 18 to 29
A valid Class 5 Drivers License in the Province of Saskatchewan is required for admission into the program
There are no academic prerequisites for this program
Industry Requirements
Good eyesight, hearing, manual dexterity, and physical agility for many jobs.
Acceptance Policy
Strong preference is given to applicants who are Status First Nations, but SIIT programs are open to anyone.
English Language Benchmark
SIIT is not currently legislated to accept International Students. You must be a Canadian/ Permanent Resident to apply.
To be admitted into this program you must be able to understand and communicate in English (Canadian Language Benchmark Assessment of six – CLB6).
Courses
AGFP 100 – Essential: Communication Skills
AGFP 101 – Essential: Personal Development
AGFP 102 – Essential: Math Skills
AGFP 103 – Essential: Thinking Skills
AGFP 110 – Fundamental: Organizational Policy and Procedure
AGFP 111 – Fundamental: Occupational Health and Safety
AGFP 112 – Fundamental: Food Safety Management
AGFP 113 – Fundamental: Utilities and Sustainability
AGFP 114 – Work Placement
AGFP 120 – Process Operator Technician: Batching
AGFP 121 – Process Operator Technician: Equipment and Tools
AGFP 122 – Process Operator Technician: Quality Management
AGFP 123 – Process Operator Technician: Sanitation
Tuition and Fees
There is no cost to attend the Agri-Food Processing Micro Credential program at SIIT.
What to Expect
Day to Day
Delivery Method
In this 12-week program, students can expect:

A combination of in-class theory and online learning; this includes 9 weeks of essential and foundational skills training.
Three-week work placement.
Work Integrated Learning
Working conditions vary by occupation and by type and size of establishment, but all employees are required to maintain good personal hygiene and keep equipment clean.
Attendance Policy
Regular attendance is essential for academic success. Students are required to maintain a minimum of 90% attendance throughout the program.
Graduation Requirements and Credential
This program is based on a pass/fail assessment model. The student must pass every course to complete the program. Graduates will receive a micro credential in AgriFood Processing.
Career Path
Career Opportunities & Salaries
Graduates of this program can expect to find employment in the Agri-Food industry. Entry level positions in this industry are paid at least minimum wage. As of October 2022, the minimum wage in Saskatchewan is $13.00 per hour.
The Food Processing Skills Canada estimates that millions of dollars are lost to the agri-food industry every year due to labour shortages. This program will help fill the gap. According to Food Processing Skills Canada, there are 17,000 new hires needed to fill existing vacancies.
Fall 2022 - Agri-Food Processing - Saskatoon
Program Length: 3 Months
Start Date: 10/03/2022
Division: SIIT Career Centres
Campus: Saskatoon
Location: Saskatoon - Agri-Food Processing
Apply Now
For more information on the Agri-Food Processing program, please contact the SIIT Saskatoon Career Centre at (306) 373-4694.


Adult Basic Education, Trades and Industrial, and Post-Secondary Programs
More than 30 Academic and Quick Skills programs
SIIT is a First Nation Governed, credit granting post-secondary institution
More than 1000 employers work with SIIT Career Centres every year
90% Indigenous student body
Over $350,000 in Awards are available to SIIT students every year
9 Career Centres province wide connect job seekers to employment opportunities
SIIT offers a wide range of Student Services and Cultural Supports
Programs are offered at 3 campuses and over 35 community learning sites per year
Students from more than 70 First Nations, Metis, Inuit, and Non Indigenous communities attend SIIT
JobSeries provides foundational, in-community pre-employment training
More than 65% of SIIT Staff and Faculty are Indigenous
JobConnections mobile career services are available for rural communities

Saskatchewan Indian Institute of Technologies
Administration Office
Suite 118-335 Packham Avenue
Asimakaniseekan Askiy Reserve
Saskatoon, SK S7N 4S1
306-244-4444